Court Craft has been a family business since 1986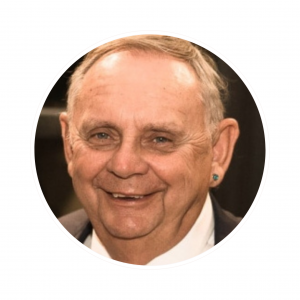 John Loughlin
Owner and Managing Director
With a remarkable legacy spanning since 1986, John Loughlin is the driving force behind Court Craft's evolution into a premier specialist sports construction company. As the Managing Director, John's visionary leadership has been instrumental in shaping the company's trajectory.
John's profound expertise encompasses every facet of sports facility development, and his extensive knowledge in court construction and surfacing is the cornerstone of Court Craft's success. His unwavering commitment to excellence resonates through each project undertaken by the team.
Known for his adept relationship-building skills, John places a strong emphasis on fostering connections with clients, partners, and colleagues. His ability to forge meaningful partnerships has been integral to the company's enduring reputation for delivering high-quality results.
Beyond his role as Managing Director, John's role in propelling the team towards achievement and excellence is undeniable. His passion for sports, coupled with his keen understanding of construction dynamics, continues to guide Court Craft's journey towards innovation and distinction.
Court Craft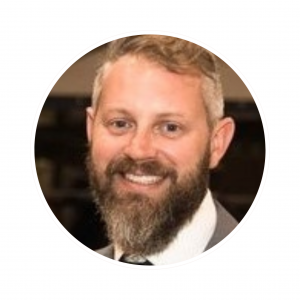 Oliver Loughlin
Senior Estimator, Project & Construction Manager
Bringing a wealth of experience and expertise to Court Craft, Oliver Loughlin is a pivotal member of our team. With a Bachelor's degree in Building and Construction Management with a Property Major (Honours Class 2 Division 2), Oliver's journey with Court Craft has been one of dedication and evolution.
Having initially joined Court Craft in 1996, Oliver's 10-year tenure laid the foundation for his profound understanding of the industry. His pursuit of excellence took him to London, where he continued to hone his skills and broaden his horizons. In 2009, he returned to Court Craft with an enriched perspective, assuming the role of Senior Estimator, Project & Construction Manager.
Oliver's multifaceted role encompasses the entire project lifecycle. From meticulous planning and navigating approvals to design and comprehensive construction oversight, his adeptness ensures that every project meets and exceeds our high standards. Beyond completion, Oliver's commitment extends to post-construction maintenance, guaranteeing lasting value for our clients.
What truly sets Oliver apart is his passion for sharing his extensive knowledge. Whether collaborating with clients or mentoring our team, he takes pride in imparting insights garnered through years of hands-on experience. Oliver's dedication to elevating our projects and nurturing client relationships remains a driving force within our company.
Court Craft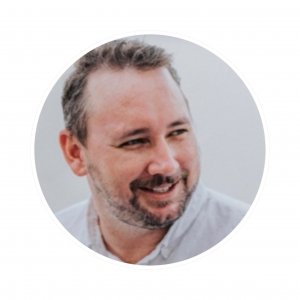 Kyle Loughlin
Project, Site & General Management
With over two decades of dedicated service to Court Craft, Kyle Loughlin is a seasoned General Manager with a proven track record in the construction industry. His commitment and experience have left an indelible mark on our company's success story.
Kyle's journey with Court Craft spans more than 20 years, during which he has consistently evolved his expertise across various domains. His multifaceted skill set encompasses everything from meticulous estimating and effective marketing to adept accounting practices and comprehensive project management.
Having demonstrated his prowess in planning, construction, surfacing, and maintenance, Kyle's holistic approach ensures that projects undertaken are executed with precision and finesse. His dedication to continuous improvement is a testament to his unwavering commitment to excellence.
Throughout his tenure, Kyle has played a pivotal role in shaping our company's growth trajectory. His proficiency in various aspects of construction, combined with his dynamic leadership style, has propelled our team towards unparalleled achievements.
In addition to his professional achievements, Kyle's enduring dedication to Court Craft's values and ethos makes him an invaluable asset. His passion for cultivating lasting client relationships and fostering a culture of excellence continues to define his role as a driving force within our team.
Court Craft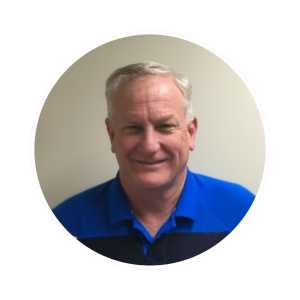 Malcolm Parkes
Queensland Manager
A dynamic and accomplished professional, Malcolm Parkes is an instrumental figure in Court Craft's success story. With a comprehensive skill set and extensive experience across various sectors, Malcolm's contributions are synonymous with excellence.
Malcolm's journey with Court Craft Sporting Surfaces commenced in June 2022, marking the beginning of a new chapter characterized by innovation and strategic leadership. His impressive career trajectory is a testament to his dedication to fostering growth and progress.
Drawing from his vast expertise, Malcolm's role extends beyond his title of Queensland Manager. His wealth of experience is fortified by qualifications from the NZ Business School in Advanced Sales Management, as well as a Trade Certificate in Electrical Fitter Mechanics and an Advanced Trade Certificate in Basic Electronics.
As Queensland Manager, Malcolm's strategic insights, operational acumen, and commitment to fostering excellence continue to define Court Craft's journey towards unparalleled success.
Court Craft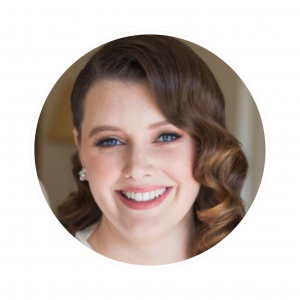 Imogen O'Neill
Marketing Manager & Managing Director Assistant
A valued member of the Court Craft team since 2016, Imogen O'Neill has traversed a remarkable journey within the company. Her trajectory speaks volumes of her versatility, dedication, and commitment to excellence.
Starting as a laborer, Imogen embraced hands-on experience in the field before transitioning into a pivotal role within the office. Her tenure as the Accounts and Office Manager showcased her proficiency in operational efficiency and attention to detail.
Imogen's journey continues to evolve, now holding the esteemed titles of Marketing Manager and Management Team Assistant. Her ability to seamlessly blend creative thinking with strategic acumen is instrumental in shaping Court Craft's brand identity and engagement with stakeholders.
As the daughter of John Loughlin and the younger sister of Oliver and Kyle, Imogen's deep-rooted connection to the Court Craft legacy adds a layer of passion and determination to her contributions. Her commitment to delivering a high-quality service is mirrored in her collaborative approach, fostering strong relationships within the team and with our valued clients.
Imogen's presence within the management team reflects her capacity to balance multifaceted responsibilities while embodying Court Craft's ethos. Her journey exemplifies the spirit of growth and empowerment that defines our company culture.
Court Craft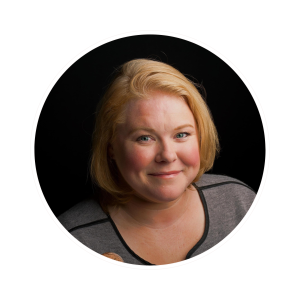 Shylee Green
Office and Accounts Manager
A versatile and accomplished professional, Shylee Green brings a wealth of experience and expertise to her role as Office and Accounts Manager at Court Craft. Her dedication to excellence, coupled with her diverse skill set, has made her an indispensable member of our team.
With a license to perform High Risk Work and a strong foundation in various industries, including industrial chemicals and retail using MYOB, Shylee's 21 years' experience as an Office Manager and Bookkeeper resonates through her exceptional work.
Joining Court Craft in 2022, Shylee has seamlessly embraced her role as Office & Accounts Manager. Responsible for bookkeeping, payroll, and supporting the Managing Director and other managers with administrative tasks, Shylee's meticulous approach ensures that our operations run seamlessly.
Harnessing her customer service acumen and event management prowess, Shylee plays a pivotal role in supporting Court Craft's partnership with Netball NSW and QLD. Her love for netball aligns perfectly with our commitment to fostering sports excellence and community engagement.
Shylee's multifaceted talents, dedication to professional growth, and passion for community empowerment make her an invaluable asset within the Court Craft family.
Court Craft